Avenging Spirit (GameBoy) (Preorder)
A physical re-release of the GameBoy Classic game "Avenging Spirit", for the first time including all of the original japanese endings!
This is a preorder for RetroBit's next physical cartrdige release - this time for the GameBoy with a funky glow-in-the-dark cartridge!
The preorder period ends July 3rd, delivery is planned to happen around the end of the year (though it's hard to give good estimation due to the global parts shortage - it'll ship as soon as it's done :)).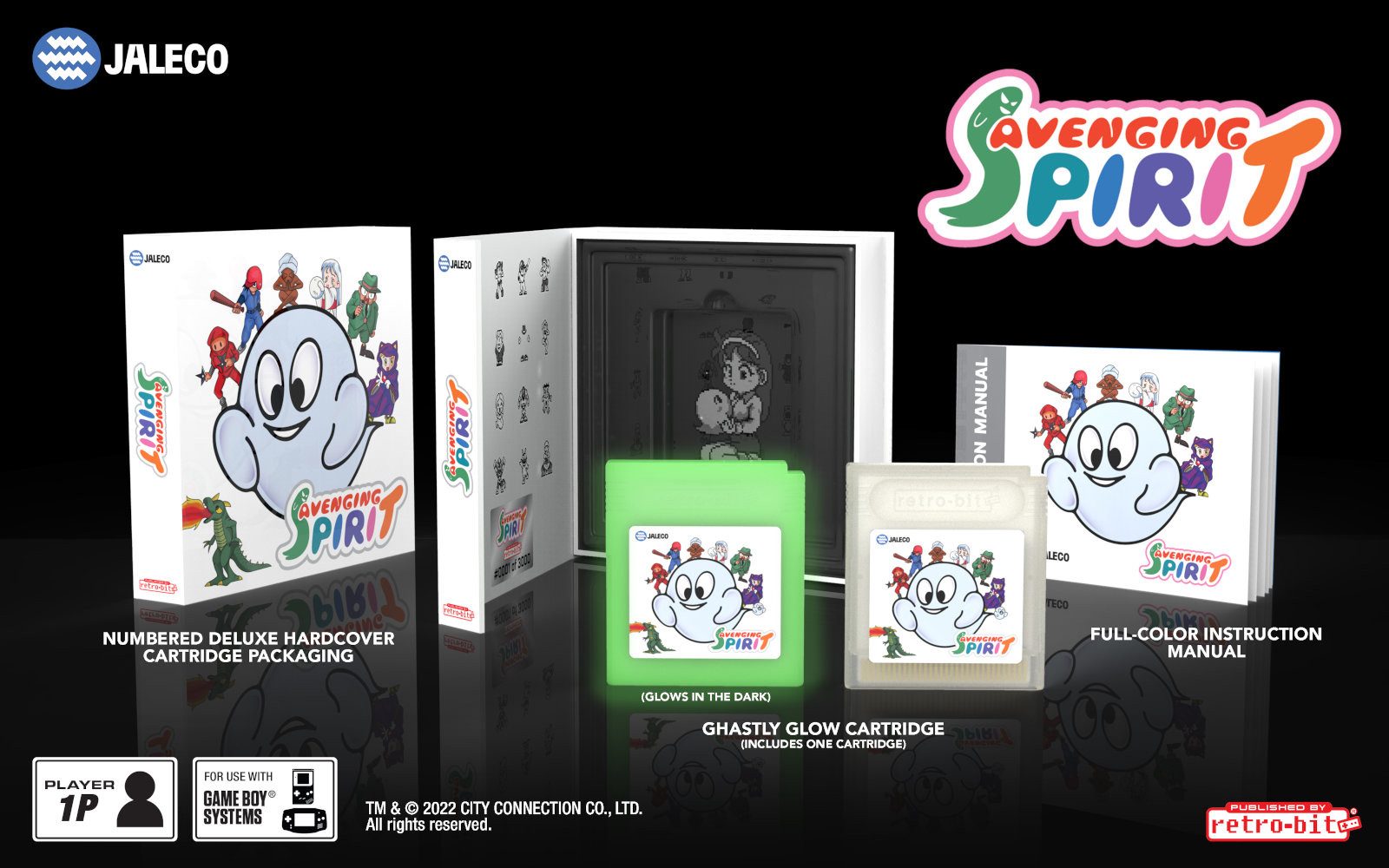 GET INTO THE SPIRIT!

Gang members have kidnapped your girlfriend and slain you in the process.  On top of that, she's being held for ransom unless her father gives up his research on "ghost energy".  He tasks you with getting her back the only way you can - by possessing others to get things done!  Defeat the gang across 6 stages by using over 20 different hosts in this action-packed portable classic!

    • Ghastly Glow Cartridge for Game Boy Systems
    • Numbered Deluxe Hardcover Cartridge Packaging
    • Full-colored Instruction manual
    • Restored and translated game endings found previously only in the Japan release
System

Game Boy

Game Format

Cartridge

Game Type

Platformer

for brand

Nintendo