This item has been sold

13

times
GPD Win 4 (AMD Ryzen 6800U)
A fast handheld PC with keyboard and Ryzen 7 6800U processor
Please note: Our devices have the 60Hz LCD fix already applied and have smooth scrolling!
The successor of the GPD Win 3 relies on the fast AMD Ryzen 7 6800U - the same processor that does its work in the GPD Win Max 2.
The performance is sufficient to play many more demanding emulators (e.g. Switch or PS3) or current PC games.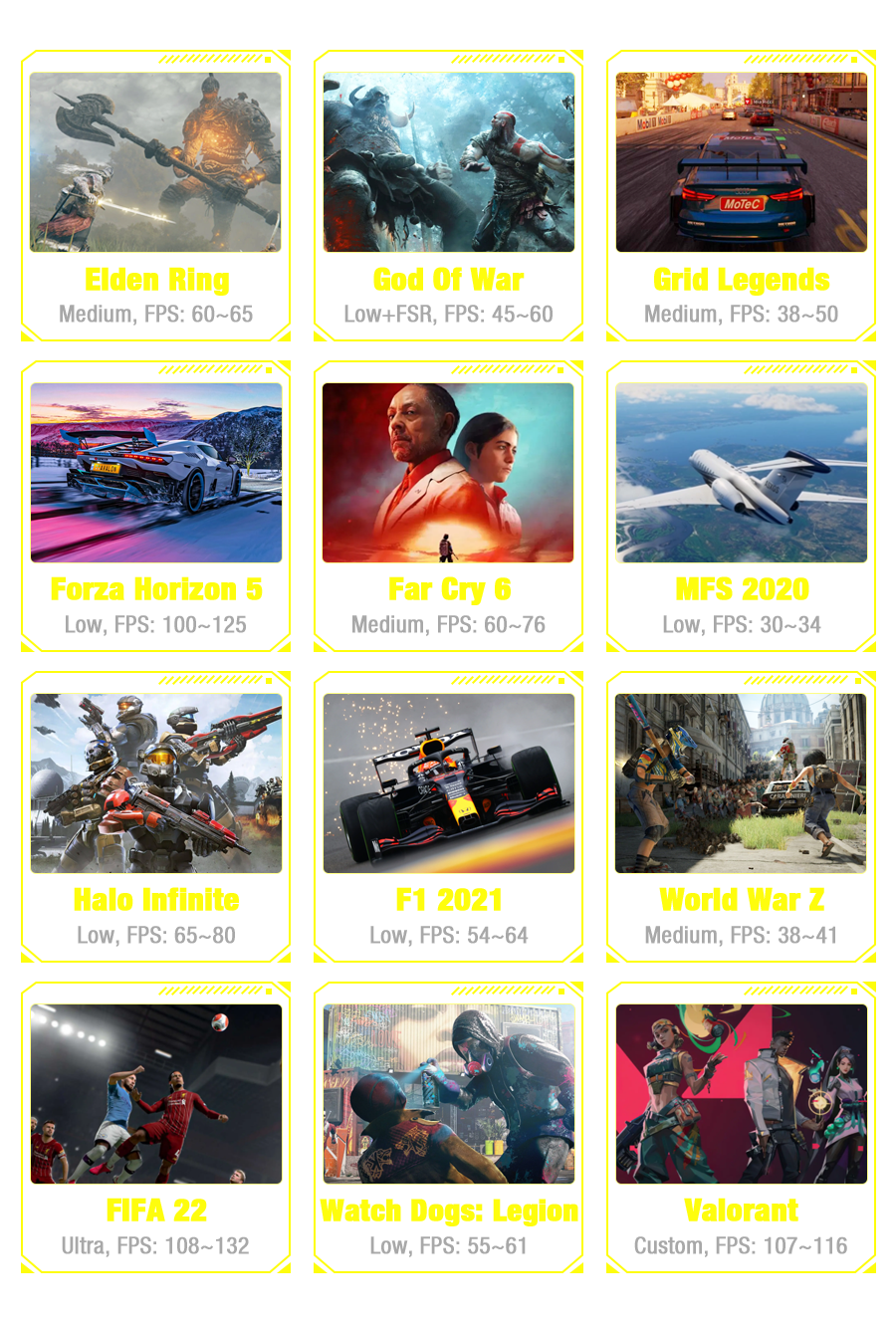 The screen can be slid upwards to reveal a full backlit QWERTY keyboard - this time again with physical keys, not touch keys (as in the Win 3). This makes typing much more comfortable again.
Two high-quality Alps 3D analog sticks (clickable) provide precise control, a DPad, ABXY, SELECT and START, four shoulder buttons (two of them analog) and two back buttons are available as well.
Vibration and a gyro sensor are also not missing, as well as a fingerprint reader and a small trackpad as mouse control. It is possible to switch the controller to mouse mode (as in the predecessors), but this is impractical during gaming. Therefore, the trackpad is a useful addition.
Of course, you can also simply use the touchscreen.
The 6" landscape (yes, finally!) H-IPS screen is equipped with Corning Gorilla Glass 5 and is optimized for 1920x1080 or 1280x720 pixels.
Windows 11 Home is preinstalled - Linux or Steam OS can also be installed.
The pre-installed M.2 NVMe 2280 SSD runs with fast PCIe 4.0 and can be replaced at any time (only with a single-side SSD).
Additionally, there is another PCIe 3.0 M.2 slot where you can install another 2280 SSD. Further storage can be added with a MicroSD card, the built-in slot supports UHS-I U3 with up to 2TB.
You can easily connect external GPUs to the built-in USB4 port with 40Gbps, Wi-Fi 6 and Bluetooth 5.2 provide super-fast wireless connections.
A docking station is also available as an option, which offers additional USB ports, a normal 1Gbps network connection and an HDMI2.0 connection.
This allows the small one to be quickly used as a desktop computer or gaming station.
The docking station of the GPD Win 3 is compatible as well, a backplane needs to be changed and that's it.
Those who need internet on the go can do so with the LTE module, which is also optionally available and can simply be clipped onto the GPD Win 4.
A really successful handheld for those who need a lot of power.

CPU

AMD Ryzen 7 6800U

GPU

AMD Radeon™ 680M

Display-Size

6 Inch

Display resolution

1920x1080

Display Type

Corning® Gorilla® Glass 5
H-IPS

Touchscreen

Multipoint

Storage

M.2(PCIe 4.0)NVMe 2280 SSD

Keyboard

QWERTY, backlit

Connectivity

Bluetooth 5.2
WiFi-6

Battery capacity

45.62Wh

Special Features

Fingerprint-Reader
Gaming Controls
Gyroscope
Trackpad
Vibration

Size

220mm × 92mm × 28mm

Weight

598g

Operating System

SteamOS
WIndows 11
Frequently purchased together

Products from the same category

Product available with different options

Viewed products