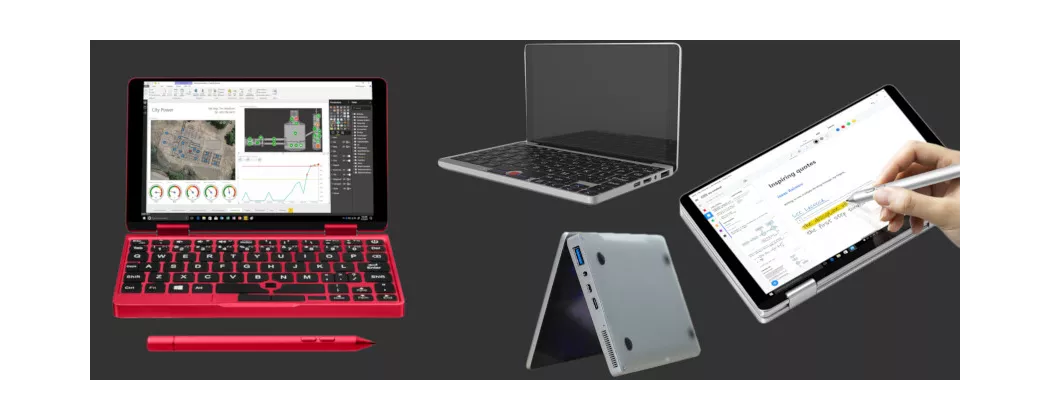 Mini PCs (UMPC)
Fully fledged, portable PCs, small enough to carry around in your pocket.
Subcategories
Here you'll find systems which have Windows 10 preinstalled. This does not mean that you cannot install Linux, in case you want to do that - it just means that these are being delivered with Windows.
These systems come with Linux preinstalled. You can install Windows yourself, if you like.