This item has been sold

23

times
GPD Win Mini (AMD Ryzen 7640U / 7840U)
A fast handheld PC with keyboard and an AMD Ryzen CPU
Description
This is a pre-order! Delivery is planned for December!
For all who love clamshell devices but are of the opinion that the GPD Win Max 2 too big, GPD offers the GPD Win Mini - also equipped with the same fast AMD processors as the GPD Win Max 2 2023 or GPD Win 4 2023.
The performance is enough to play many demanding emulators (e.g. Switch or PS3) or current PC games.
Two high quality Alps 3D analog sticks (clickable) provide precise control, a DPad, ABXY, SELECT and START, four shoulder buttons (two of them analog) and two more buttons (L4/R4) complete the setup.
Vibration and a gyro sensor are also not missing, as well as a small trackpad for mouse control. You can (as with all GPD devices) also switch the controller to a mouse mode, but this is impractical during gaming. Therefore, the trackpad is a useful addition.
Of course, you can also simply use the touchscreen.
The 7" H-IPS screen is equipped with Corning Gorilla Glass 5 and is optimized for 1920x1080 or 1280x720 pixels - and it supports 120Hz as well as 60Hz.
Windows 11 Home is preinstalled - Linux can also be installed.
The pre-installed M.2 NVMe 2230 SSD runs with fast PCIe 4.0 and can of course be replaced at any time (only with a single-side SSD).
Further storage can be added with a MicroSD card, the built-in slot supports A2 with up to 2TB.
The optional available grips make it ergonomic to hold the Win Mini in your hand.
External GPUs can be easily connected to the built-in USB4 port with 40Gbps, Wi-Fi 6 and Bluetooth 5.2 provide super-fast wireless connections.
Thanks to Oculink, an external GPU such as the G1 developed by GPD can be connected - this allows the GPD Win Mini to keep up with current desktop PCs and turns into a full-fledged mini PC at home!
A really successful handheld for all those who really need a lot of power.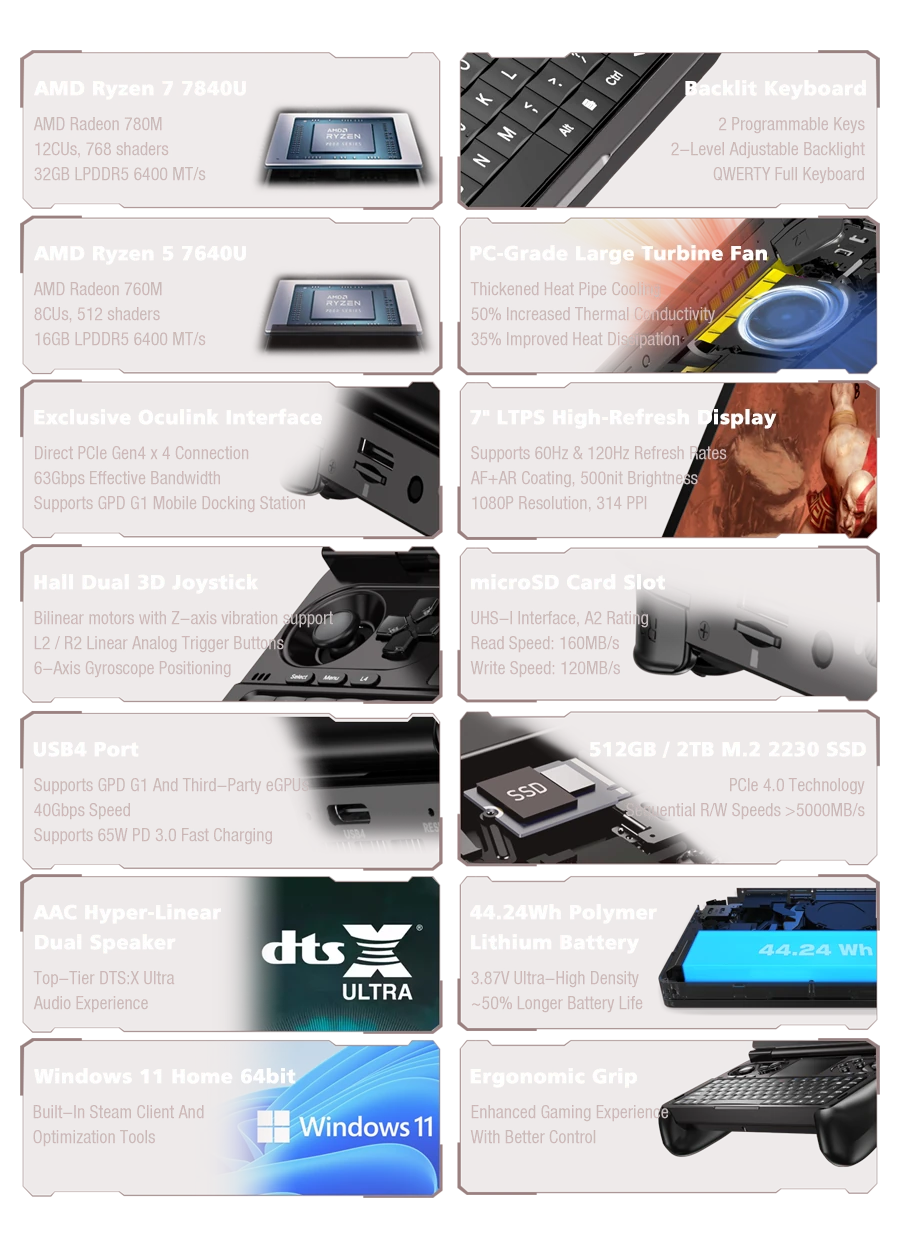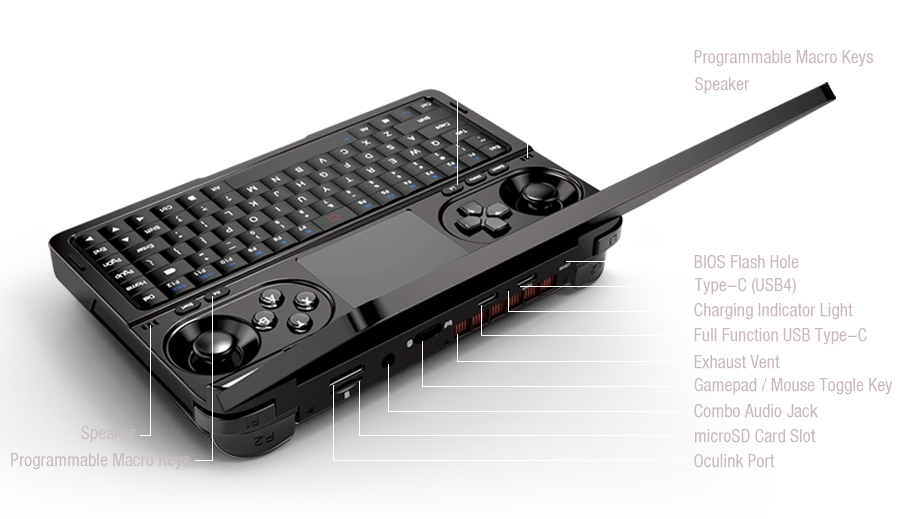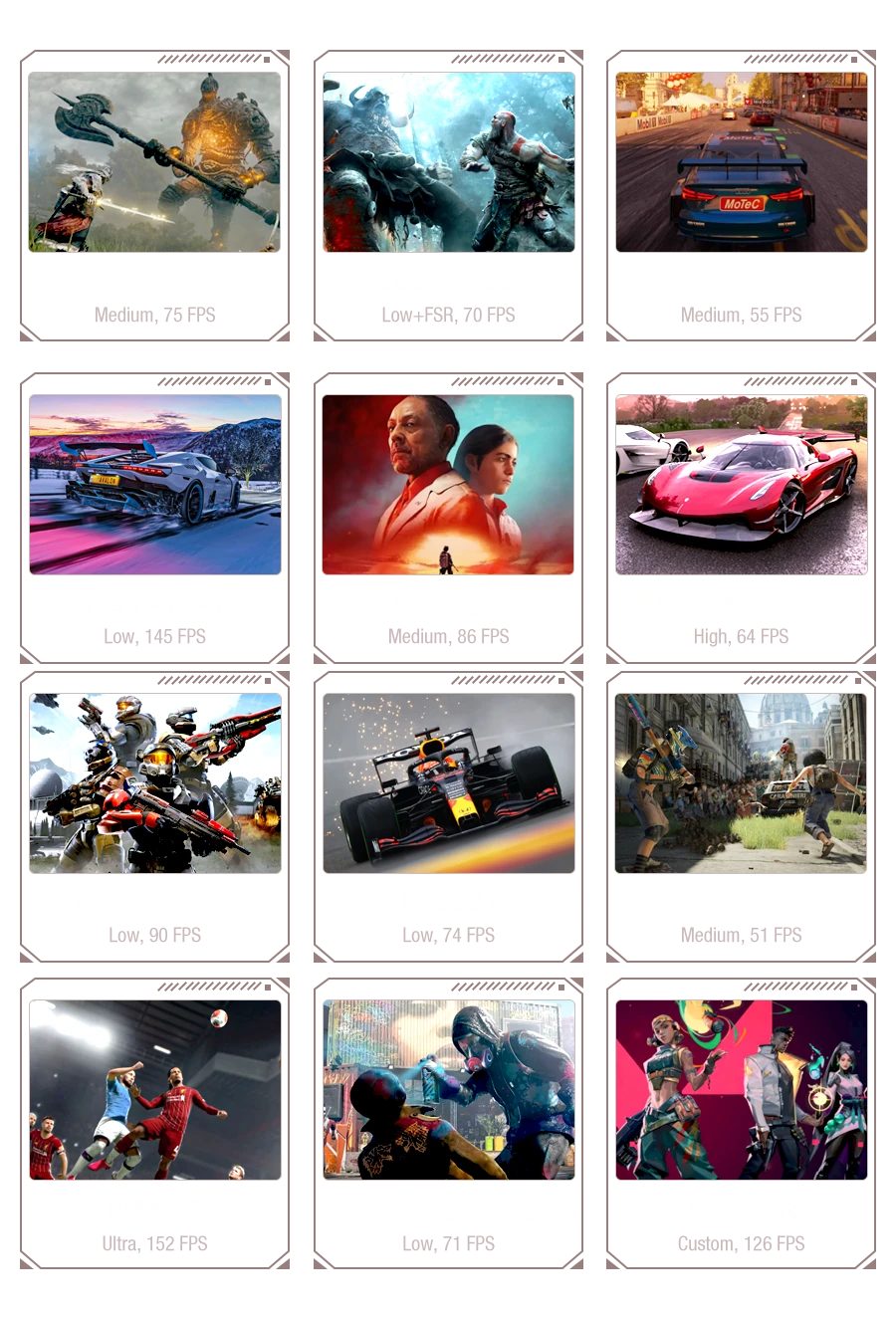 Technical Details
Display-Size

7 Inch

Display resolution

1920x1080

Display Type

Corning® Gorilla® Glass 5
LTPS

Touchscreen

Multipoint

Storage

M.2(PCIe 4.0)NVMe 2280 SSD

Keyboard

QWERTY, backlit

Connectivity

Bluetooth 5.2
WiFi-6

Battery capacity

44.24Wh

Special Features

Gaming Controls
Gyroscope
Trackpad
Vibration

Size

168mm x 109mm x 26mm

Weight

520g

Operating System

WIndows 11

WEEE

23582226