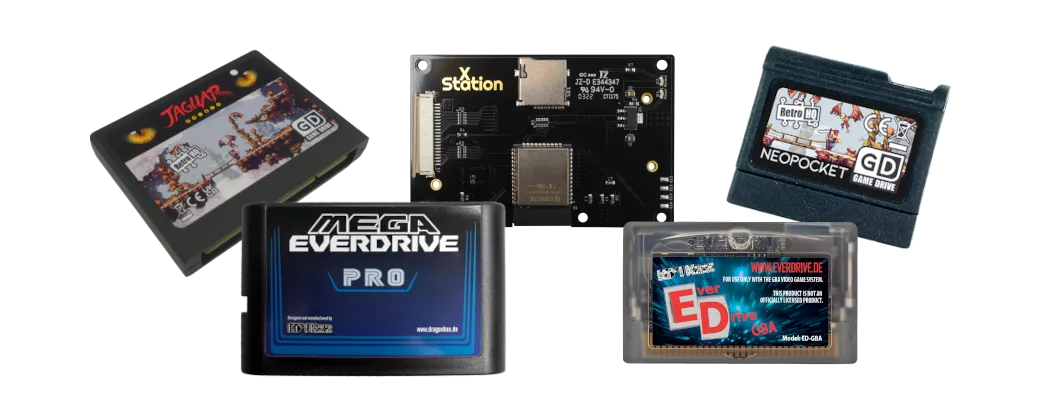 Everdrives / Flashcarts
With Flash Carts, you can play ROM files directly off SD Card on the original gaming consoles, including SRAM saving. If you got a Retrode2, it's the perfectly legal way to keep your classical game collection alive and also play games where the backup-battery is long dead.
PLEASE NOTE: As PayPal thinks Everdrives are against their policies, PayPal payment is currently not available when ordering an Everdrive.

Of course, every other payment method is still available for you.
Subcategories
Replaces your PSX CD drive with a micro SD card slot!
Probably the best flashcart for the TG16/the PC engine
Kung Fu Flash can emulate different cartridge types, load PRG files and use D64 disk images. Just place your desired CRT, PRG or D64 files on a FAT/FAT32 formatted microSD card and use the built-in launcher to execute them.