Battletoads & Double Dragon (NES)
Developed by Rare and published by Tradewest in 1993, Battletoads & Double Dragon brought two of the 20th century's most iconic beat 'em up franchises together for an unforgettable adventure to save Earth from the evil Dark Queen and Shadow Boss.
This item has been sold

47

times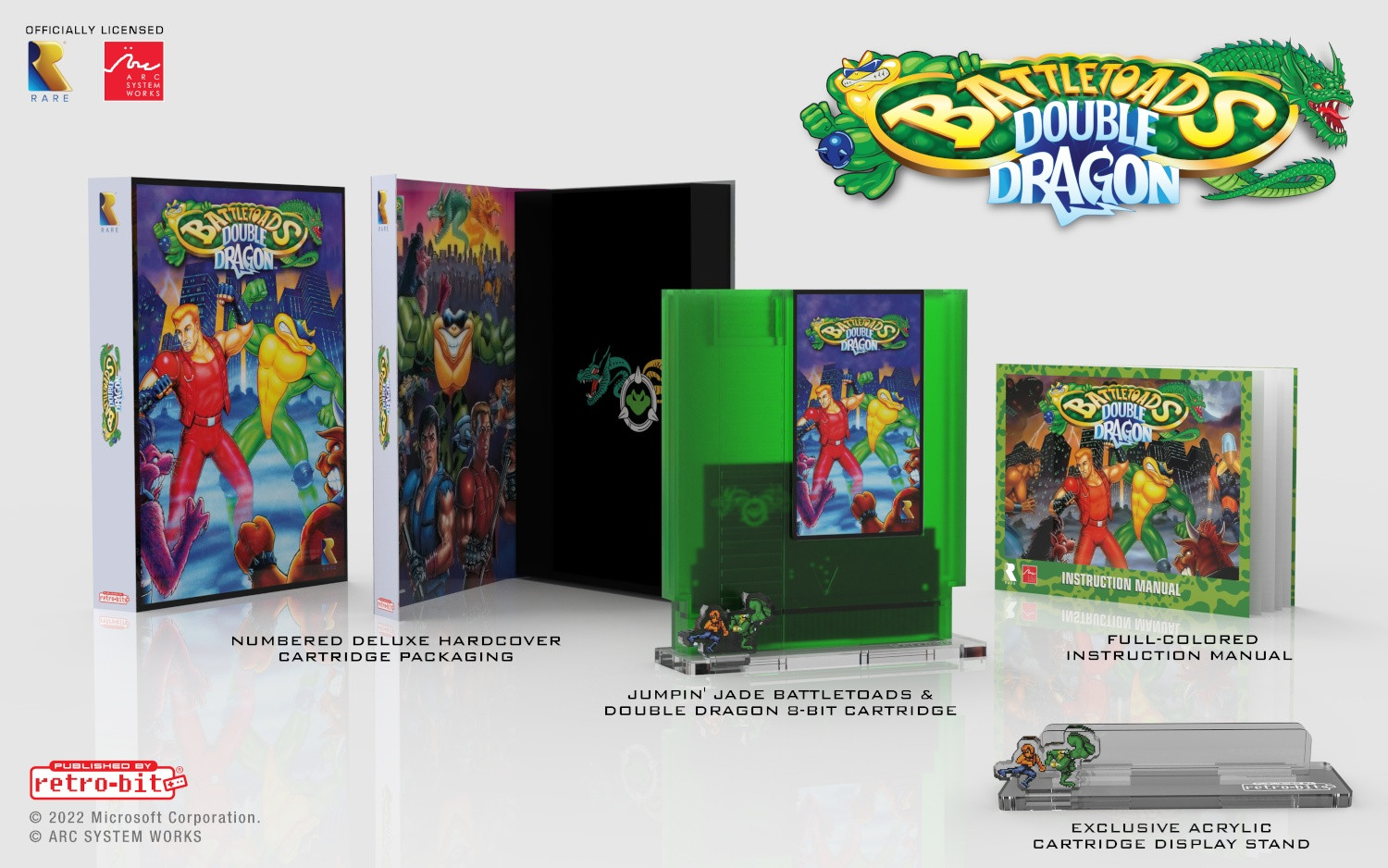 Another fine, high quality release from RetroBit!
When the Dark Queen and Shadow Boss come together to try to take over Earth, they will also end up bringing together two of the most iconic teams in gaming.  With the Battletoads - Rash, Pimple, and Zitz - and the Double Dragons - Billy and Jimmy Lee, you can bet that the dastardly duo will be in for some pain!
With Earth's defenses out of the picture, it's up to this team-up of brawlers to save the planet with their combined might.  On the other end, you'll find classic enemies from both series like Big Blag, Abobo, Guido, Roper, Robo-Manus, and many more scumbags.
Up to two players can choose from five fighters and venture through seven treacherous stages using every possible technique to smash, bash, and thrash through enemies.  From the massive space cruiser - the Colossus - to the scummy streets down below full of rats and thugs, each level will give the 'Toads and Dragons plenty of targets to choose from.  It's time to get mean and green!
The game is region code free and runs all original NES consoles as well as most (if not all) clones.


Contents:
• Jumpin' Jade Battletoads & Double Dragon 8-Bit Cartridge
• Numbered deluxe hardcover cartridge packaging
• Full-colored instruction manual
• Exclusive cartridge display stand
System

NES

Game Type

Beat'em Up

for brand

Nintendo