This item has been sold

2

times
Hammerin' Harry 2: Dan the Red Strikes Back Collector's Edition (NES) (Preorder)
Hammerin' Harry 2 Collectors Edition by RetroBit for your NES!
Please note: This is a preorder, which ends May 21st, 2023. As usual with RetroBit releases, this is planned as a one-time-production! While we will stock a few additional copies, the only way to make sure you receive one copy is to place a preorder! There's not release date yet, it will ship as soon as it has been produced. This will take quite a few months, but RetroBit has reliably delivered all of their preorders.
Dan the Red is back and he wants revenge for his humiliation at the hands of Harry. He can't go toe-to-toe with our favorite carpenter, but he knows where to strike Harry where it hurts the most - kidnapping Donna! What's more, he's also made off with Harry's father while under orders of Dr. Parallel who seems to have plans for the entire town.
Larger than before, you will guide our heroic Harry through eight stages to get to the bottom of Dan's dastardly deeds and find out what this mad scientist has planned. Translated into English officially for the first time ever, this adventure is Harry's largest to hit the 8-bit console. You won't want to miss out!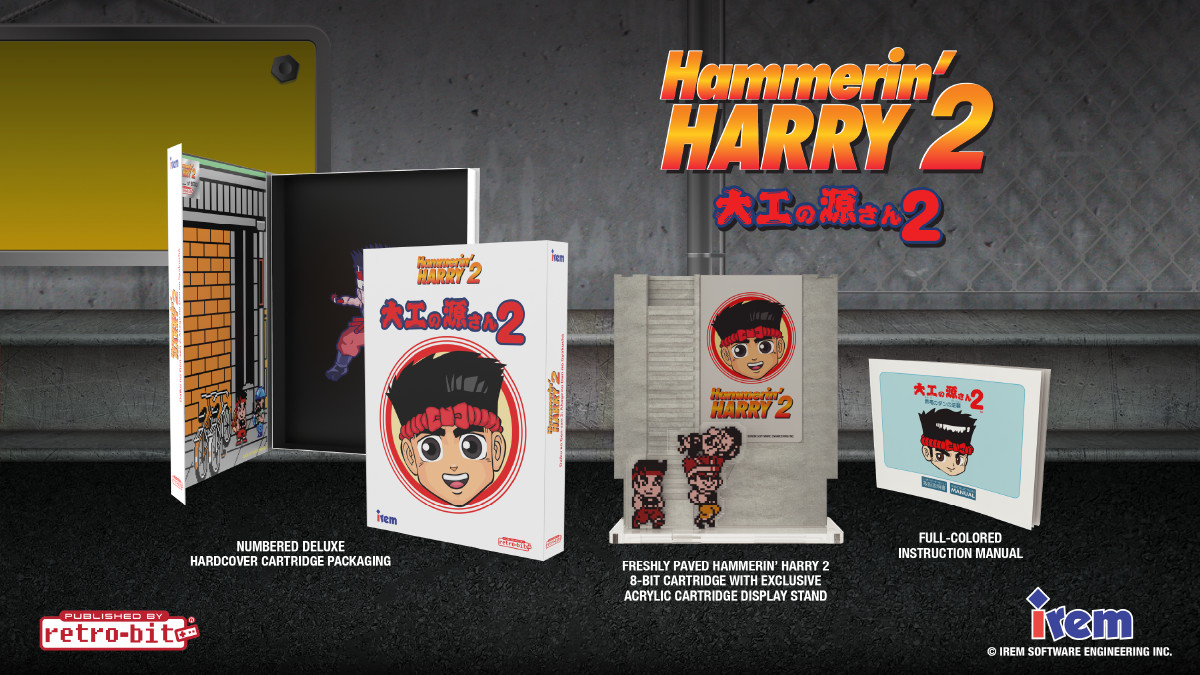 Included stuff in detail:
• Officially released outside of Japan and translated for the first time
• Freshly Paved Hammerin' Harry 2 8-Bit Cartridge
• Numbered Deluxe Hardcover Cartridge Packaging
• Full-Colored Instruction Manual
• Exclusive Acrylic Cartridge Display Stand
The cartridges will run on all official NES consoles (regardless the region) and on most (if not all) clone consoles.
Frequently purchased together

Products from the same category

Viewed products