This item has been sold

31

times
Assault Suits Valken (SNES)
The official english translated version of Assault Suits Valken for the SNES!
Description
This is not a justified conflict...
With the depletion of fossil fuels in the 2050s, unease within the population has morphed into anger and conflict. Territorial skirmishes continued to boil until 2101 when Axis and Federation forces began constructing massive artillery bases, intergalactic frigates, and heavy armor mechanized suits to use in this war that had engulfed the Earth and its moon. Jake Brain boards his ASS-117 assault suit and flies into this conflict that has erupted to make as much of a difference as one soldier can across 11 immersive stages with 4 types of weaponry, each capable of being upgraded 3 times.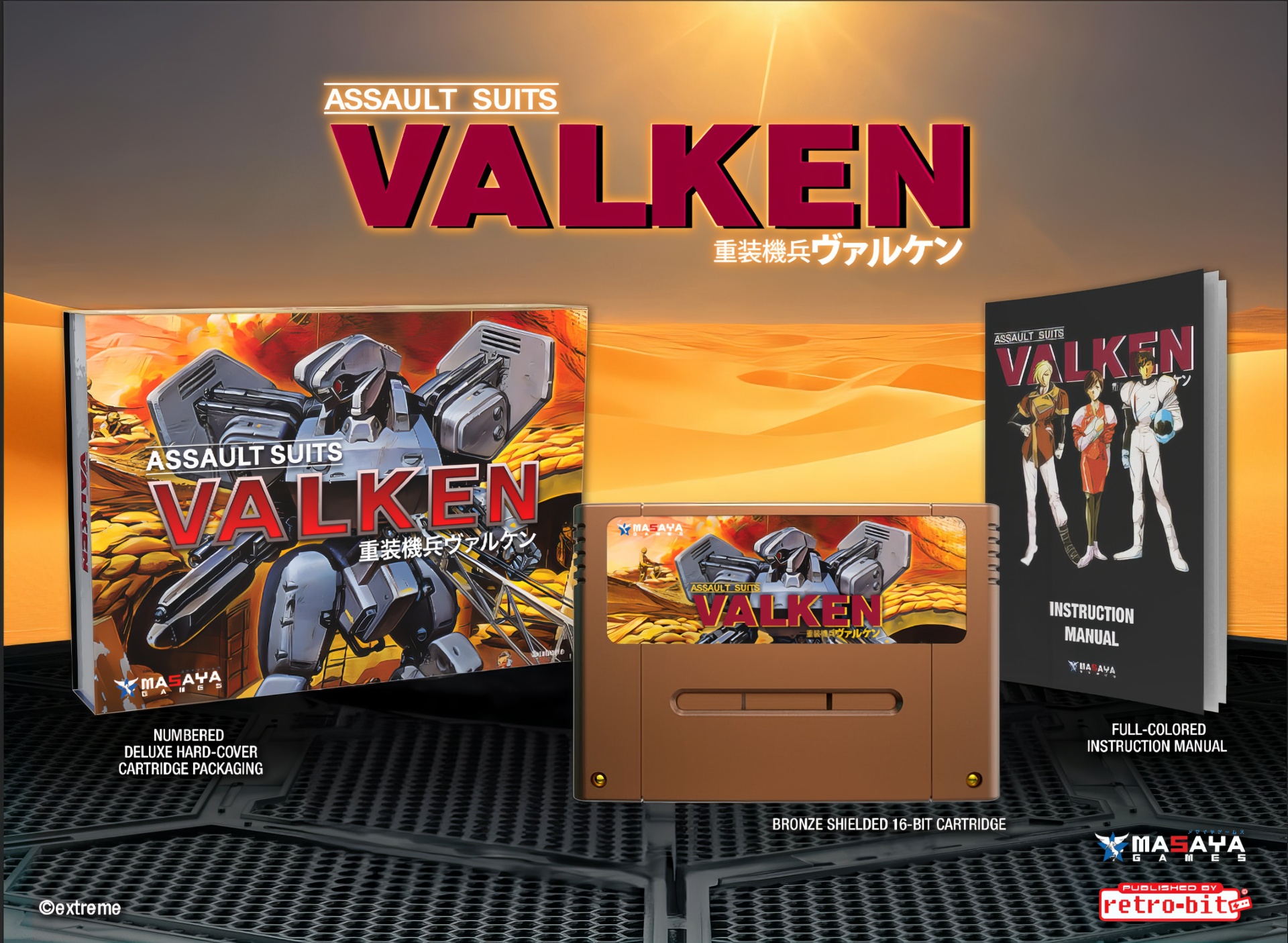 Features:
* Japanese version of Assault Suits Valken officially localized to English
* Bronze colored 16-bit cartridge (PAL)
* Numbered deluxe hardcover cartridge packaging
* Full-colored instruction manual
Technical Details
System

SNES

Game Format

Cartridge

Game Type

Action

for brand

Nintendo