Hammerin' Harry Collector's Edition (NES) (Preorder)
Hammerin' Harry Collectors Edition by RetroBit for your NES!
Please note: This is a preorder, which ends May 21st, 2023. As usual with RetroBit releases, this is planned as a one-time-production! While we will stock a few additional copies, the only way to make sure you receive one copy is to place a preorder! There's not release date yet, it will ship as soon as it has been produced. This will take quite a few months, but RetroBit has reliably delivered all of their preorders.
The Rusty Nailers have begun to make their move in taking over all the construction in town, knocking over Harry's home in the process! Even if the brave carpenter is alone, they know he poses a threat to their plans and have captured his love, Donna.
Leap into action across five stages with Harry's trusty hammer and chase down those thugs all the way downtown and into the harbor. You'll find out that there's more to them than just construction. There's no place for sinister organizations like this in your town… it's time to bring down the hammer on their plans!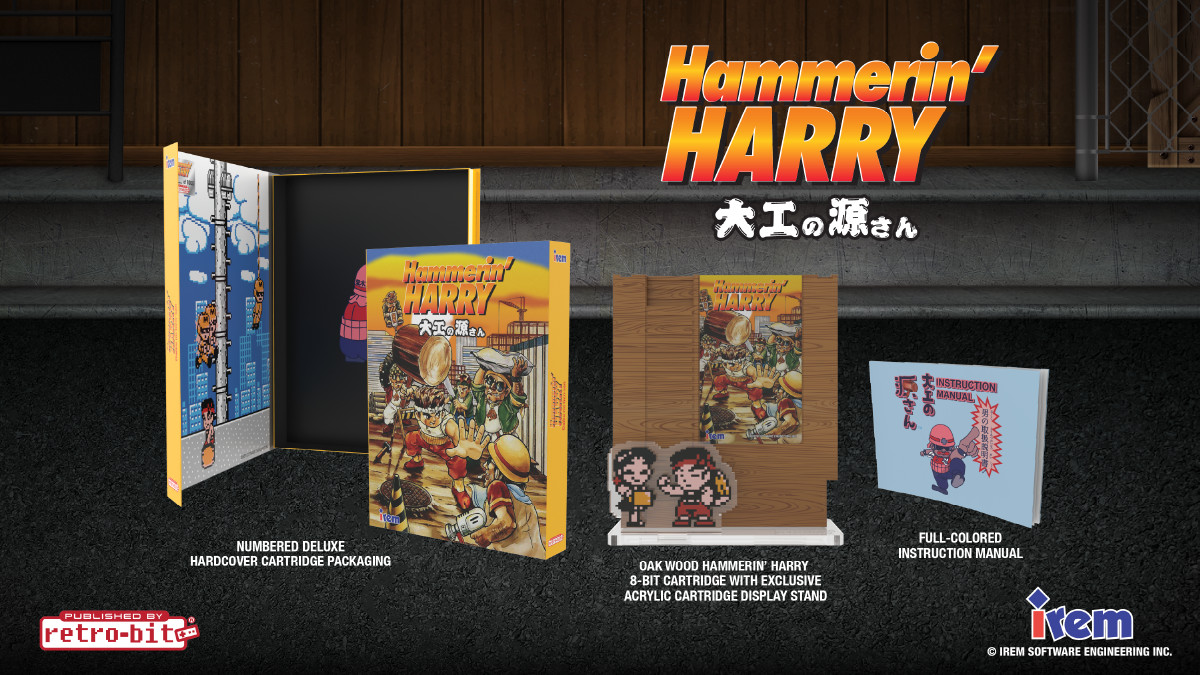 Included stuff in detail:
• Features the official NES® port of the original 1990 arcade
• Oak Wood Hammerin' Harry 8-Bit Cartridge
• Numbered Deluxe Hardcover Cartridge Packaging
• Full-Colored Instruction Manual
• Exclusive Acrylic Cartridge Display Stand
The cartridges will run on all official NES consoles (regardless the region) and on most (if not all) clone consoles.
Frequently purchased together

Products from the same category

Viewed products